In the bustling city of Kuala Lumpur, where the pace of life can be relentless, taking care of your body and mind is of utmost importance. Massage therapy is a time-tested approach to maintaining a healthy body and reducing stress. When it comes to ensuring that you receive top-notch massage therapy right at your doorstep, Wawa Spa in Kuala Lumpur stands out as a beacon of excellence. In this article, we explore the benefits of finding a great massage therapist and how Wawa Spa's outcall massage services are the perfect solution.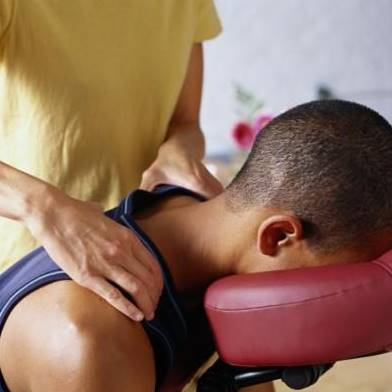 The Importance of a Great Massage Therapist
A skilled and experienced massage therapist can make all the difference when it comes to the effectiveness and quality of your massage therapy. Here are some key reasons why finding a great massage therapist is essential for maintaining a healthy body:
Expertise: A trained therapist possesses the knowledge and skills to address specific issues, whether it's muscle tension, chronic pain, or stress-related conditions.
Personalization: A great therapist tailors the massage to your unique needs, ensuring that you receive a personalized treatment that addresses your specific concerns.
Relaxation and Stress Reduction: A skilled therapist can induce a state of deep relaxation, which not only relieves stress but also promotes overall well-being.
Pain Relief: Whether you have acute or chronic pain, a great therapist can use various techniques to alleviate discomfort and promote healing.
Wawa Spa's Outcall Massage Services
Wawa Spa, located in the heart of Kuala Lumpur, is renowned for its exceptional outcall massage services. Here's why their services are the epitome of convenience and excellence:
Kuala Lumpur at Your Doorstep: Wawa Spa brings the healing touch of professional massage therapists to your doorstep. Whether you're at home, in a hotel, or anywhere in Kuala Lumpur, you can enjoy the benefits of a therapeutic massage without the hassle of traveling to a spa.
Highly Trained Therapists: Wawa Spa's team comprises highly trained and experienced therapists who are dedicated to providing the best possible massage experience. They are well-versed in a variety of massage techniques and can customize each session to meet your specific needs.
Comprehensive Range of Treatments: Wawa Spa offers a comprehensive range of massage treatments, from traditional Thai massages to deep tissue therapies and relaxation-focused Swedish massages. No matter your preference, they have a treatment to suit you.
Booking Made Easy: With Wawa Spa, booking your massage is a breeze. Their user-friendly online booking system allows you to choose the date, time, and type of massage you desire, ensuring a hassle-free experience.
In Kuala Lumpur, maintaining a healthy body and reducing stress is essential for overall well-being. The role of a skilled massage therapist cannot be understated in achieving these goals. With Wawa Spa's exceptional outcall massage services, you can have a great massage therapist come to your doorstep, making self-care and relaxation easier and more convenient than ever before.
Prioritize your health and well-being by booking an outcall massage with Wawa Spa in Kuala Lumpur. Experience the expertise and professionalism of their therapists and enjoy the benefits of a personalized, high-quality massage that promotes a healthy body and a peaceful mind.