In the bustling region of Selangor, Malaysia, nestled within the vibrant city of Kuala Lumpur, the quest for relaxation and tranquility amidst the hustle and bustle often leads individuals to seek out professional massage services. One such establishment that stands out is Wawa Spa, offering unparalleled body massage experiences right at your doorstep. In this article, we delve into the world of outcall massage services, particularly in Kuala Lumpur and Selangor, highlighting the convenience and excellence of Wawa Spa's offerings.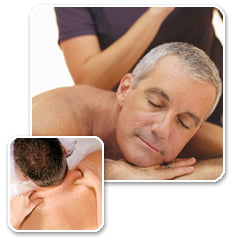 The Rise of Outcall Massage Services
Outcall massage services have been on the rise in recent years, transforming the way people experience relaxation and wellness. Whether you're a busy professional, a traveler seeking comfort in your hotel room, or simply someone who cherishes the idea of a spa-like experience in the comfort of your own home, outcall massage services have redefined the industry.
Wawa Spa: Your Gateway to Luxury Massage Services
Wawa Spa, situated in Kuala Lumpur, is a prominent name when it comes to outcall massage services in Selangor and the greater Kuala Lumpur area. This spa has built a reputation for excellence by offering a wide range of massage therapies, all delivered with professionalism and convenience.
Hotel, Room, or House – We Come to You: The hallmark of Wawa Spa's outcall massage service is its flexibility. Whether you're staying at a hotel, residing in your own house, or even hosting an event, Wawa Spa's expert therapists will come to your doorstep to provide a personalized and indulgent massage experience.
Variety of Massage Services: Wawa Spa takes pride in catering to a diverse clientele. They offer a variety of massage services, including traditional Thai massages, soothing Swedish massages, deep tissue massages for muscle relief, and more. Each session is tailored to your specific preferences, ensuring that you receive the treatment you desire.
Effortless Booking: Booking a session with Wawa Spa is a breeze. Their user-friendly online booking system allows you to choose your preferred date and time, ensuring that you have the freedom to schedule your massage at your convenience.
Privacy and Comfort: One of the key advantages of outcall massage services is the privacy and comfort they offer. You can relax in your familiar surroundings, allowing you to fully unwind without the need to travel to a spa location.
In Selangor, Malaysia, where urban life can be demanding, the quest for relaxation and wellness is of paramount importance. Outcall massage services, exemplified by Wawa Spa, provide the ultimate solution. With the ability to enjoy luxurious body massages in the comfort of your own hotel, room, or house, Wawa Spa is redefining the spa experience in Kuala Lumpur and Selangor.
The convenience, professionalism, and range of massage services offered by Wawa Spa make it a top choice for those seeking relaxation and rejuvenation. So, whether you're a resident or a visitor in Kuala Lumpur or Selangor, consider booking an outcall massage with Wawa Spa to experience the ultimate in convenience and luxury. Prioritize your well-being today and embark on a journey of relaxation and revitalization right at your doorstep.